Route 88 in Centerville, Pennsylvania was closed most of this past Tuesday after an 18-wheeler truck was hit by a train in Washington County, Pennsylvania and spilled hydrochloric acid on the roadway.
Officials stated that the train came to a rest on the crossing just prior to the crash. The driver of the 18-wheeler was injured in the crash and was flown to a nearby hospital. Officials estimate that 4,000 gallons of the extremely corrosive acid spilled onto the tracks after the wreck.
The engineer and conductor of the train were also transported to a nearby hospital but were soon released.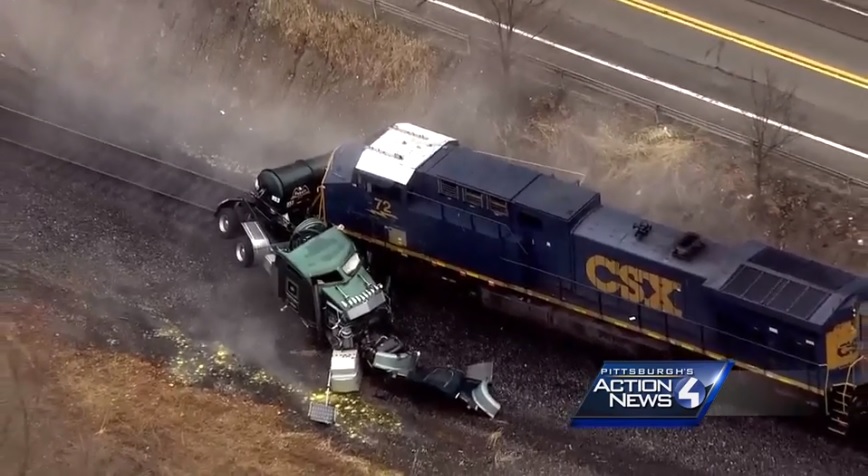 Source: http://www.wtae.com/article/train-tractor-trailer-carrying-chemicals-collide-in-centerville-washington-county/19133399