Two 18-wheeler drivers were killed early Saturday morning when they crashed head-on near the town of Big Lake, Texas.
According to the Texas Department of Public Safety, Hugo A. Garza-Hinojosa, 61, from San Antonio, was driving northbound on State Highway 137. Meanwhile Jacky Washington, Jr. from Grand Prairie, was driving south on the same highway, when the two trucks collided and burst into flames.
Both trucks were reportedly hauling trailers full of sand for servicing nearby oil wells. The crash took place about 75 miles southeast of Midland-Odessa in the oil-rich Permian Basin.
Police have not yet indicated an exact cause for the crash.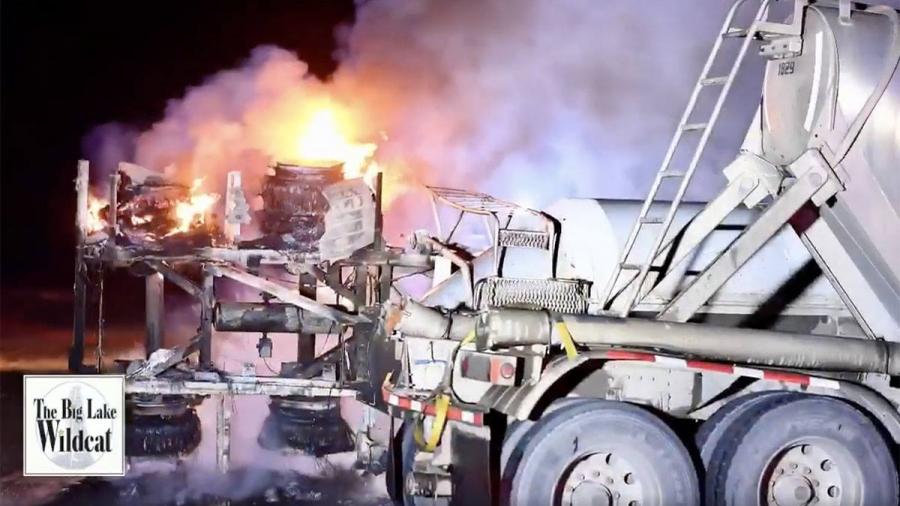 Source: http://sanangelolive.com/news/crashes/2018-03-04/2-truck-drivers-dead-after-their-oil-field-sand-trucks-collide-head-near-big