We offer free case evaluations, and you owe nothing unless we win. Call before time on your case runs out.
Call Now: 512-535-1649
OUR AUSTIN CAR ACCIDENT LAWYERS ARE HERE TO HELP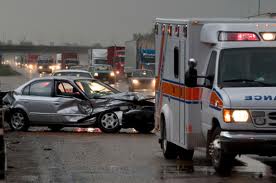 Painful Injuries. Medical Bills. Lost Income. Damaged Car. In an instant you can be facing all these problems simply because another driver refused to follow the rules of the road. Making matters worse, you are now left dealing with an insurance company whose job is to pay you as little as possible from this car accident. The insurance company's number one goal is protecting their profits, not your health. Insurance companies are experts at keeping their money. Many times, they act like they are really concerned about you and like they really care about you. But the whole time they are setting you up to make a mistake. Don't take them on alone. Call us today AT 512-535-1649 for a free consultation. Our Austin car accident lawyers are here to help you so that you can focus on what is most important- getting healthy again. You don't have to be tricked and cheated by the insurance company. Michael Lovins and Pete Trosclair have been fighting insurance companies for decades. We have the experience and determination to fight through insurance company tactics and maximize your recovery like we have done for thousands of prior clients. But our services to you as car accident lawyers go beyond fighting insurance companies. We can also help make this entire process a little less stressful for you. Here is how:
WE CAN HELP YOU GET THE MEDICAL TREATMENT YOU NEED AFTER A CAR ACCIDENT (Call 512-535-1649 for a free consultation.)
Not everyone has health insurance. Even if you do, the co-pays and deductibles may still be a serious financial burden to take on following a car accident. To help our car accident clients, we work with clinics, doctors, chiropractors, and other medical providers to provide our clients medical services on a letter of protection basis. What this means is that you do not have to pay for the medial care until after the resolution of your claim or lawsuit. That way, you can get the medical care you need and pay for that care directly out of any settlement or judgment. This helps reduce the financial stress for our clients that frequently follows a car accident. Just getting to the doctor for the treatment you need can be burdensome, causing you to miss time from work or forcing you to drive long distances. We work with medical care facilities that provide flexible hours and locations around Austin and the surrounding areas. Some clinics also provide transportation if needed. Let us know what your needs are, and we will do our best to make this process as easy as possible for you.
WE CAN HELP WITH YOUR PROPERTY DAMAGE CLAIM IN AUSTIN, TX
As part of our representation of you for your personal injuries, we will also assist with your property damage claim for no additional fee. Insurance companies will often try to low ball you on the value of your car if it is a total loss, or attempt to minimize how badly your car was damaged. If you are facing these problems following your car accident, we will happily work on your behalf to make sure the insurance company pays you a fair amount for your vehicle.
WE WILL MAKE SURE ALL AVAILABLE INSURANCE IS RECOVERED
One of the biggest problems with individuals trying to handle their own claims following a car accident is they often leave money on the table. People who don't fight against insurance companies every day usually don't know what insurance may be available to help you pay for your losses. The Austin car accident lawyers at Lovins Trosclair know how to make sure they find all insurance. For example, you may be able to recover from the policy of both the driver of the car that collided with you as well as the owner of that car. A more common example is people often forget to seek compensation under their own car insurance policies' PIP and UIM coverage because they do not truly understand their rights. We do. We will make sure you get what you paid for without increasing your insurance premiums. And if you do not have PIP and UIM/UM coverage, PURCHASE IT IMMEDIATELY. It is the cheapest protection you can have in the event of a car wreck.
DO NOT SETTLE FOR LESS THAN YOU DESERVE.
There is no reason to make a difficult situation even more difficult by attempting to handle the fall out from your car accident on your own. Call the Austin car accident lawyers at Lovins| Trosclair, PLLC today to make sure you get the quality legal representation that you deserve. We know the law, we know how insurance companies work, and we know how to get you the compensation you deserve. We are ready to work to protect your rights.
If You Need An Austin Car Accident Lawyer
Call today at 512-535-1649 for a free consultation.