Interstate 20 in Mississippi was shut down for over four hours yesterday afternoon after a wreck took place involving four 18-wheeler trucks and 2 passenger vehicles.
According to news reports, the series of crashes started when a Volvo Cross Country station wagon ran off the road and flipped over in an eastbound lane. Other vehicles then frantically tried to get out of the way to avoid crashing into it, but not every driver was so lucky. Jack Schniper, the driver of a van, said that a log truck clipped his vehicle before crashing into other 18-wheelers.
One of the 18-wheelers ended up flipped on its side, while the log truck had crashed into it, smashing its cab. The driver of the log truck was airlifted to a local hospital for treatment, while the driver of the overturned truck was transported to a hospital by ambulance.  Several logs also came off of the log truck and spilled onto the interstate, further blocking traffic and creating chaos.
The other two 18-wheelers crashed into the median and the right side of the road, and one of those drivers was sent to the hospital.
Police stated that the fact that the road was on a downhill stretch made it harder for the large trucks to stop, given the tremendous amount of inertia they had. Emergency crews took over four hours to clear the roadway due to the extremely large amount of debris.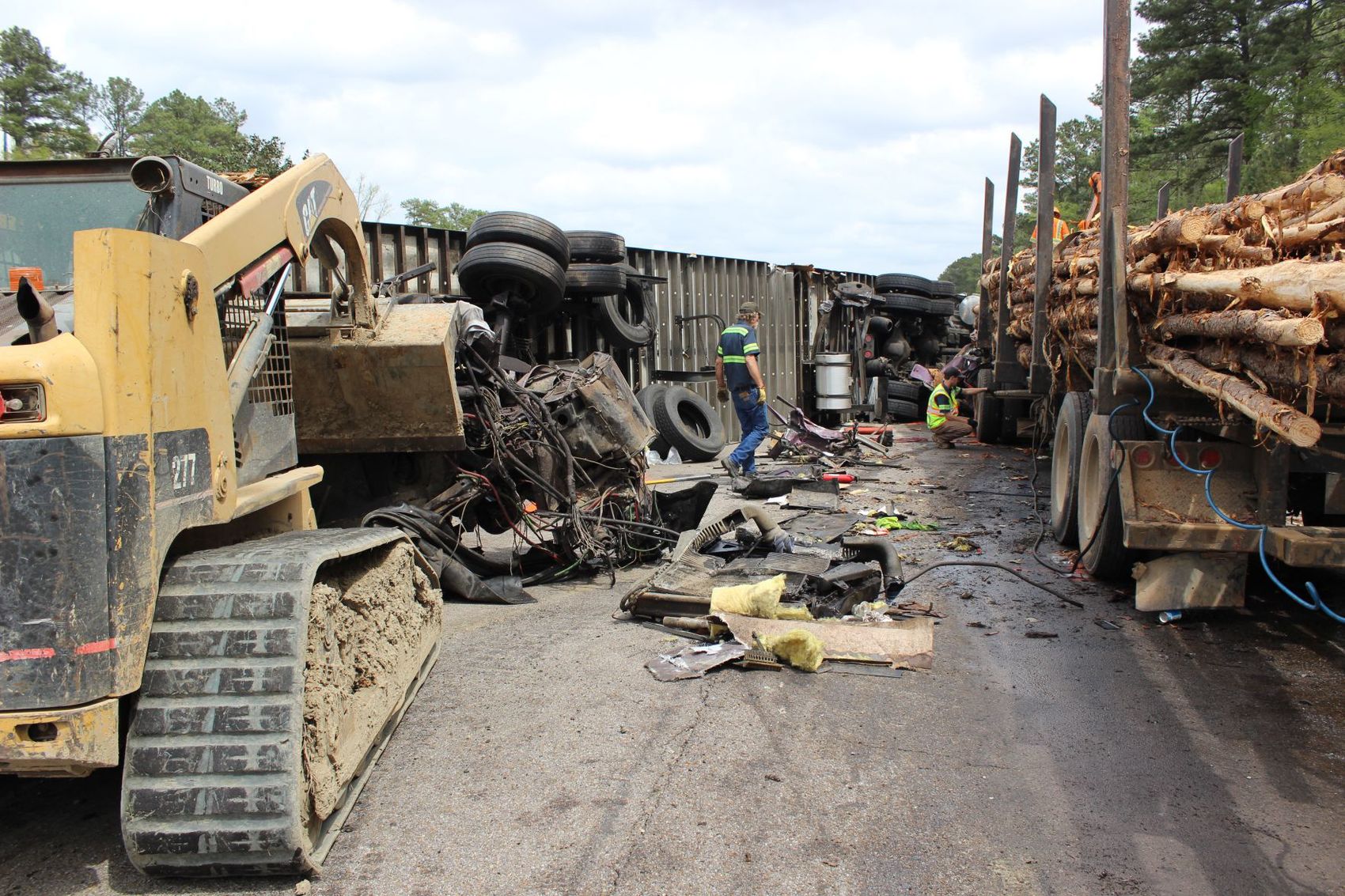 Source: http://www.meridianstar.com/news/one-airlifted-to-hospital-three-others-injured-following-i-/article_e8b63d6c-32ae-11e8-ab59-c37d376e128c.html