The driver of an 18-wheeler escaped catastrophe Monday morning after he was forced to leave his rig moments before a train crashed into it at a railroad crossing.
According to local reports, the 18-wheeler was stuck on the tracks despite the fact that trucks are prohibited from driving through the particular railway crossing, due to the risk of getting stuck on the inclined road.
The train barreled right through the trailer of the truck, just behind the cab, sending the cargo of car batteries as far as 100 feet away. Thankfully the truck driver and three train operators escaped injury. The truck driver exited the cab just before the collision.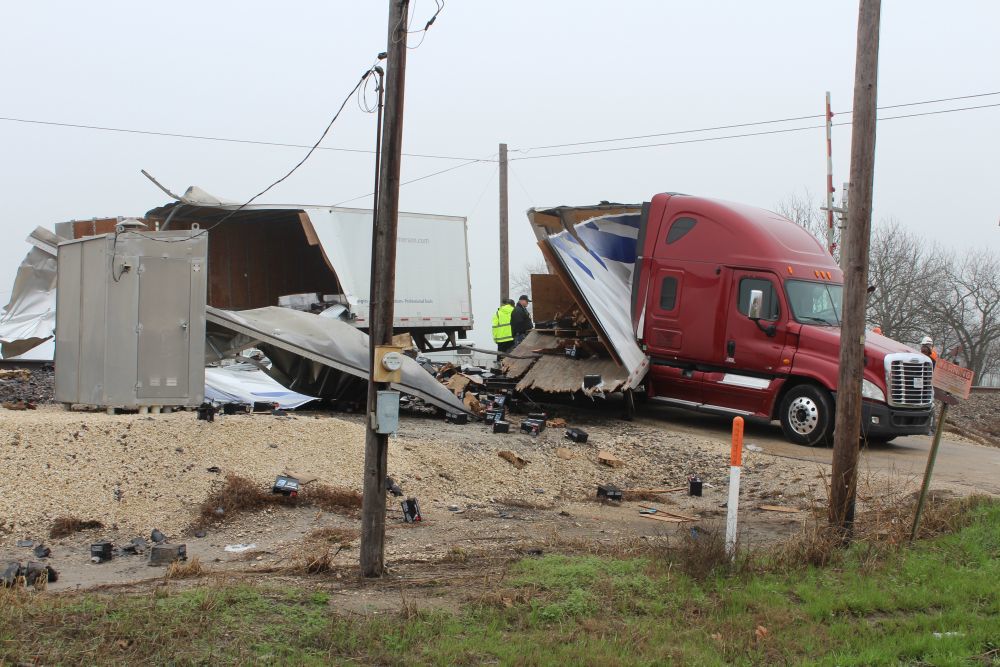 Source: http://www.tdtnews.com/news/article_ede02fc6-1b09-11e8-b035-03e3d8cc8fbf.html