Disaster was averted last Friday when an 18-wheeler truck ran into the True Vine Ministries church in Hitchcock, Texas, in Galveston County.
According to police reports, the crash took place when a passenger vehicle pulled in front of an 18-wheeler truck on Highway 6 near Avenue A, causing it to swerve and lose control. The truck then crashed into the corner of the 50-member church. Thankfully no one was inside that part of the building at the time of the crash.
The truck driver and a passenger were both transported to UTMB Health in Galveston after suffering non-life-threatening injuries. No church-goers were harmed.
Reports did not indicate whether or not the driver who swerved in front of the 18-wheeler was ever identified. Church officials said that they would not be able to hold services until repairs are made to the building.
Police officials stated that they were unlikely to file any charges or citations against any drivers.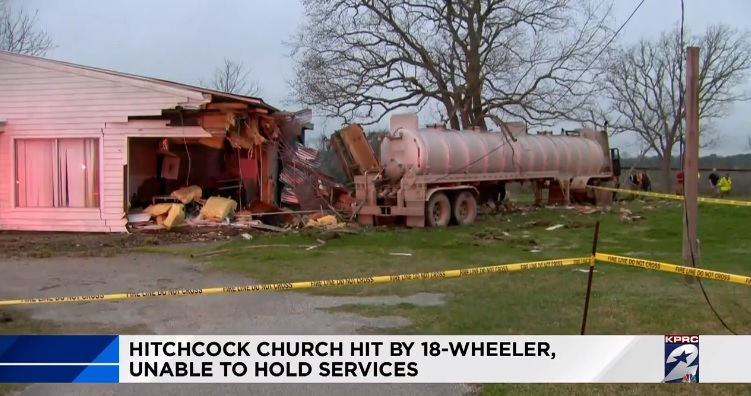 Source: https://www.click2houston.com/news/18-wheeler-strikes-hitchcock-church-during-crash