A minor accident took place in Alamo Heights in San Antonio on Monday when a car ran underneath the trailer of an 18-wheeler and became pinned.
According to news reports, an 18-wheeler truck was backing up in an H-E-B parking lot at Nacogdoches Road and Rockhill Drive, when a car drove under the trailer and became lodged. The 18-wheeler was reportedly flashing its lights and honking its horn just prior to the crash as they saw the passenger car approaching.
The driver of the car, an unidentified man in his 40s, was expected to be okay. The status of his injuries was not reported, but witnesses stated that an ambulance left the scene shortly after the accident.
It was not reported whether the driver of the 18-wheeler was hurt in the crash.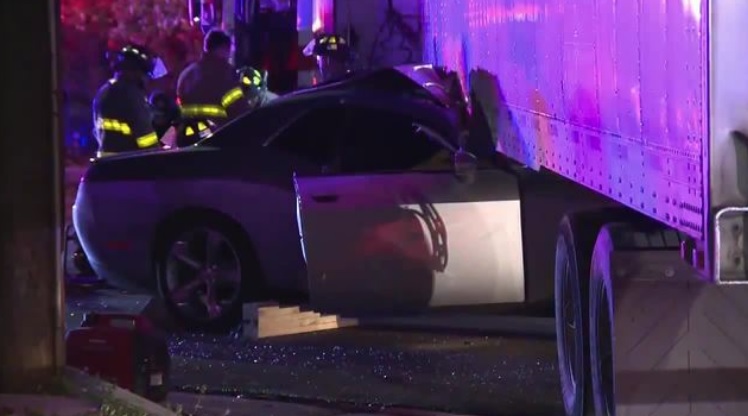 Source: https://www.ksat.com/news/car-crashes-into-18-wheeler-gets-pinned-beneath-trailer