Three teenagers, aged 16 and 17, were killed yesterday after a multi-vehicle accident took place on E. Holmes road near Crumpler Road in Memphis, Tennessee.
According to police, the three teenagers were driving a car that was reported as stolen Tuesday morning. Two handguns, one of them also stolen, were also found in the vehicle.
Authorities stated that the teens' car was crushed underneath the 18-wheeler in the wreck. Two of the teenagers were pronounced dead at the scene of the crash, while a third passed away Tuesday night from his injuries.
Since the teenagers are minors, the Shelby County Sheriff's Office is not releasing their names. Reports did not state whether any of the drivers were at fault for the crash.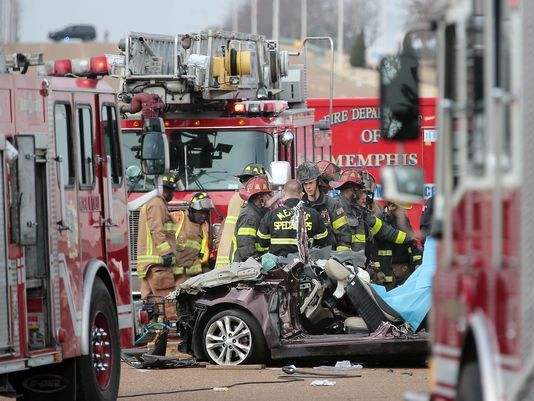 Source: https://www.commercialappeal.com/story/news/2018/02/13/1-killed-2-injured-after-car-trapped-under-tractor-trailer-shelby-county/332625002/