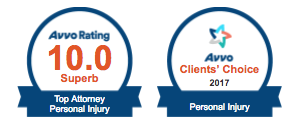 Terrell: 972-487-8223
Dallas: 214-484-1930
A slip and fall accident can cause long-term, significant, and even debilitating injuries.  Texas considers a slip and fall accident a premises liability claim, with its own unique set of laws.  This makes having an experienced Terrell slip and fall lawyer represent you essential to getting full compensation for your injuries and other damages.
Lovins Trosclair, PLLC offers those injured in slip and fall accidents highly experienced, compassionate, and effective legal representation. Meeting with our slip and fall liability lawyers is the first step, and we offer a free initial consultation to evaluate your case.
Reasons To Use A Terrell Slip And Fall Attorney.
In any accident where there are serious and potentially disabling injuries that may result in lost work or enjoy life, it can be difficult to determine a fair settlement. In addition, the insurance company for the property owner has a single goal in the claim- to settle at the lowest possible amount. That is why initial offers typically lowball what you are entitled to receive, assuming you even get an offer.
Working with a slip and fall attorney at Lovins Trosclair, PLLC ensures your settlement includes the damages you are entitled to receive. Our slip and fall accident attorneys can work directly with the insurance company, often getting a fair settlement without the need to go through a lengthy court process.
If you have been injured in a slip and fall accident, contact our Terrell slip and fall attorneys today.
What Compensation Am I Entitled To After A Slip And Fall Accident?
Each slip and fall accident is different. That is why taking advantage of your free consultation with a Terrell slip and fall attorney is important. Here are the types of damages you may be entitled to following your fall:
Past medical bills related to the fall
Future medical bills for care you will need in the months or years ahead due to the fall
Past and future pain and suffering and mental anguish
Past and future physical impairment
Past and future lost wages
Loss of earning capacity
As you can see, understanding the damages you are entitled to can be difficult. That is another reason why hiring an experienced Terrell slip and fall attorney is important.  We know the law, we know how to properly evaluate your damages, and we know how to get the money you deserve.
Don't Wait. Call Our Terrell Slip and Fall Attorneys Today.
The longer you wait to hire an attorney to pursue your claim, the harder it may be to recover. Protecting evidence is important in slip and fall cases. Videos and necessary documents can be destroyed if the insurance company does not know you are pursuing a claim. So the sooner you act, the better your chances of recovering.
Take advantage of your free consultation today at 972-HURTBAD. And remember, we do not collect a fee unless you win.