Raising My "Little People"
My wife often refers to our 3 kids as our "little people." She's brilliant and says lots of brilliant things, but someone (I don't remember who) once pointed out that this little phrase-"little people"-is really quite profound. It embeds a realization that these kids won't always be kids. Someday the little people grow up to be big people. "Kid" is not permanent; "person" is.
As parents, we want to raise our little people into big people. Not just larger people, but mature, healthy, fulfilled, successful people. What a daunting task! Every family has to find their own path for transforming little people into big people. I certainly don't want to turn this newsletter into my personal platform for proffering parenting advice because I'm, umm, unqualified. So I'll just tell you a little bit about the path we've found, because it's a ton of fun.
We have two girls (12 and 9) and a boy (7). A couple of years ago, we noticed that most of the time we spent with our little people was during two parts of the day: early morning when we were still waking up and rushing to get everyone ready and off to school, and in the evening when we were tired out from the day and ready to rest. In other words, we spent our least energetic and least engaged times of the day with our little people.
Austin has some great schools, and our kids were in one of the best. But we wanted to try a different path, so we decided to try out homeschooling. It's not for everyone, but right now, it's definitely the right path for us! It's given us countless opportunities we never would have had on a more traditional education path. For example, this morning I brought my oldest to work with me, and we worked together. She worked on her school work. I spent time getting ready for a trial. We got to chat on the way to the office, discussing one of the books she just read. She got to see what it's really like to be a lawyer, and as she spends more time with me at the office, I trust she will see that it is an opportunity to help people, and not just a job. I got to be her teacher by answering a few questions about her school work throughout the morning. And my wife got the whole morning to focus on teaching the two younger kids.
This path has also transformed family vacations into history lessons. Last year we took a trip to the Black Hills of South Dakota, where I grew up. The area is stunningly beautiful, but it's also rich in history. What better way to let a history lesson lodge in the memory than to be there, walking in the footsteps of everyone from the Lakota Sioux to the gold miners?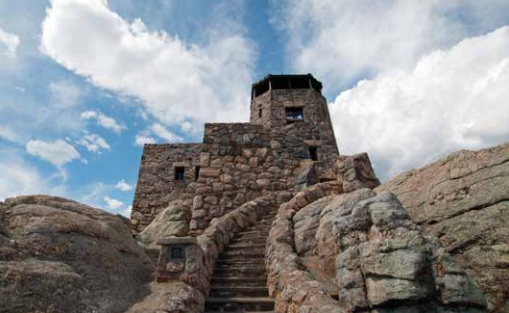 As much as we focus on the reading, writing, and arithmetic, we want to instill larger lessons in our three kids. First, that learning is one of the great joys of life. Second, you can learn everywhere you go, not just in a classroom. Third, everywhere we go, we walk in the footsteps of countless others who came before us. We should learn about them, and learn from them.
Finally, learning for the sake of learning is a beautiful thing. But taking what you learn and using it to serve others is truly magnificent. And if we can teach our children to do that, we will have done right by our little people.
– Michael Lovins, Partner