We offer free case evaluations, and you owe nothing unless we win. Call before time on your case runs out.
Call Now:
Austin: 512-535-1649
Dallas: 214-484-1930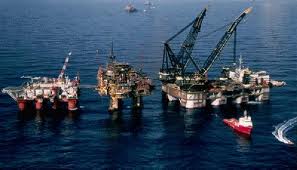 Have you been in an oil platform accident and need legal representation? L|T Legal Team specializes in oil field cases and has helped countless oilfield and offshore drilling workers when they have been injured on the job. These cases are very personal to us. Many of our friends and family members have worked on offshore rigs and we have experienced oil rig injuries first hand. Our attorneys will help your family get the financial compensation and support you need when you have experienced a debilitating injury.
Get the Best Oil Platform Accident Attorneys in Texas Today at L|T Legal Team
No Fee Unless We're Successful
Free Initial Consultations
Experienced Litigators with Successful Track Record
Strong, Dedicated, and Personal Legal Representation
Our law offices in Dallas, TX and Austin, TX will work hard to get your family the settlement you are entitled to when you have been hurt. Oil rig accidents are far too common and workers in states along the gulf coast can easily be injured by the dangerous conditions on oil fields and offshore rigs. The Jones Act and many other laws are in place to help oil industry employees and our lawyers are experts in the field.
Call us or stop in today for your free initial consultation. We will help you and your family during your time of suffering and work with you to get the help you need. We can help you in personal injury cases and get you compensated for medical bills, pain and suffering, and even wrongful death cases.
Get the legal representation you need from the best attorneys and lawyers in Texas. L|T Legal Team will work hard for you and your family. Call us today.