Michael Lovins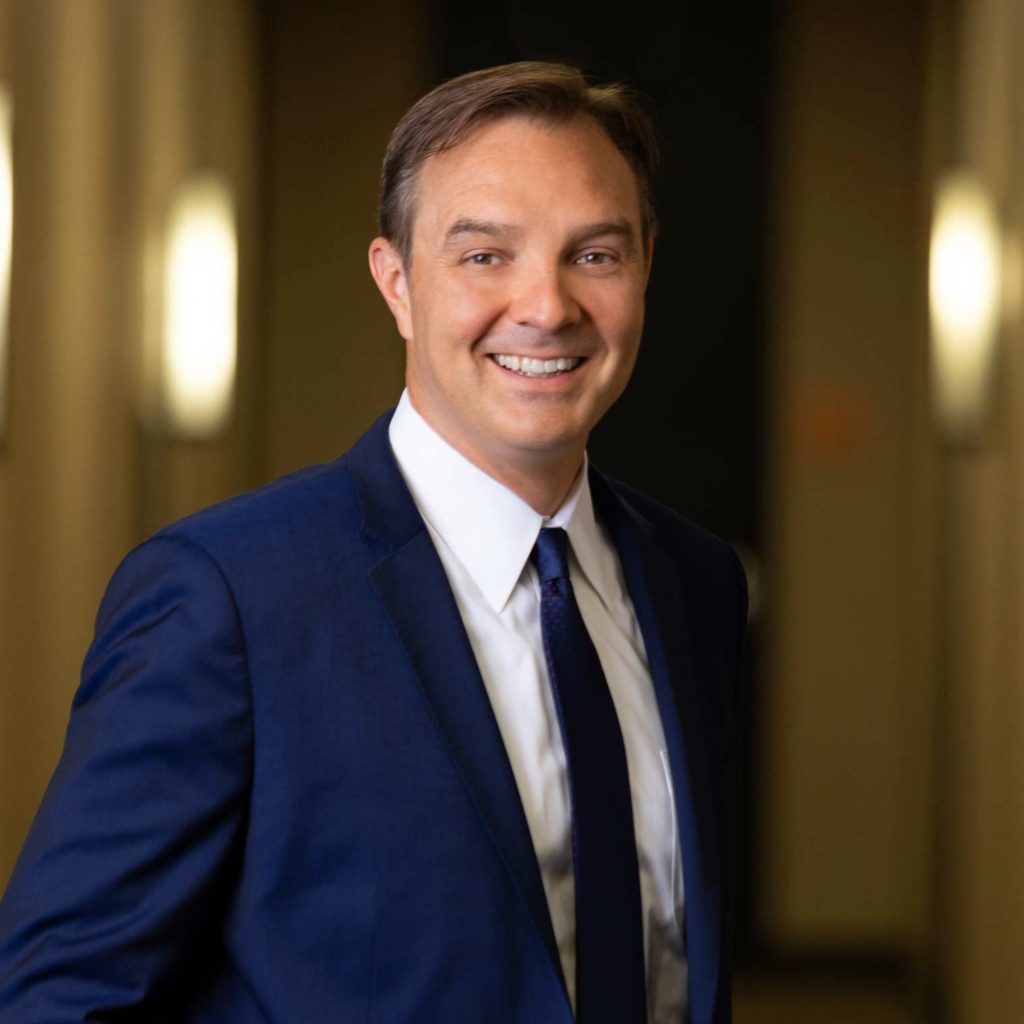 Michael Lovins was born and raised in South Dakota. After graduating from high school in Rapid City, he came to Texas as quickly as he could to attend Southern Methodist University. In 1997, SMU awarded Michael a bachelor's degree with honors in Economics and Philosophy. Michael then worked as a financial analyst, trying to convince himself that he did not want to be a lawyer. He was successful as a financial analyst, but the desire to practice law remained, and he began law school at The University of Texas in 1998. Michael graduated from The University of Texas Law School in 2001. Immediately following law school, Michael landed a highly coveted job as a briefing attorney to U.S. Federal Judge James R. Nowlin, who was then the Chief Judge for the Western District of Texas. Michael then spent 4 1/2 years as an attorney with the law firm McGinnis, Lochridge & Kilgore, LLP (now known as McGinnis Lochridge, LLP), one of the most highly respected firms in Texas. While at McGinnis, Lochridge & Kilgore, Lovins' litigation career started as the associate representing a coal mining company in a complex, multi-venue dispute with a major Texas energy company. Lovins continued working in high value, complex commercial disputes representing financial institutions, major retailers, and energy companies, as well as small businesses. In March 2007, Michael decided to focus his practice primarily on assisting individuals and small businesses who have been harmed by the irresponsibility, carelessness, indifference, or maliciousness of others. This decision precipitated the founding of The Law Offices of Michael E. Lovins. In August of 2010, Michael partnered with Pete Trosclair to further his efforts to help individuals and small businesses with their litigation needs. Michael lives in Austin, Texas, with his wife of fifteen years and their two daughters and one son. Michael Lovins can be contacted at Michael@LTLegalTeam.com.
EDUCATION
Southern Methodist University, Dallas, Texas (B.A. 1997)
University of Texas School of Law (J.D. 2001)
COURT ADMISSIONS AND AFFILIATIONS
All Texas State Courts
The Western District of Texas Federal Court
The Southern District of Texas Federal Court
Texas Bar Association
Texas Trial Lawyers Association
Capital Area Trial Lawyers Association
REPRESENTATIVE PERSONAL INJURY MATTERS
Successfully represented a man who was initially blamed for a wreck, and had no memory of it due to his injuries; recovered the maximum amount available under all applicable insurance policies.
Successfully represented a bicyclist who suffered severe head injuries in collision with SUV exiting a parking lot.
Successfully represented minor who suffered severe facial injuries at a waterpark due to faulty and poorly maintained equipment.
Successfully represented employee in discrimination claim against major city in Texas.
Successfully represented woman who suffered severe injuries in collision with a street sweeper.
Successfully represented woman who suffered lis franc injury when struck by a truck while crossing street.
Argued City of Watauga v. Gordon in the Texas Supreme Court.
In June 2014, Michael obtained a jury verdict of more than 7 times the highest pre-trial offer by the defendant's insurance company.
REPRESENTATIVE COMPLEX LITIGATION MATTERS
Successfully represented brokers for health care company mergers and acquisitions in dispute with non-paying clients
Successfully represented minority shareholders in fraud and minority shareholder oppression suit against publicly traded company.
Successfully represented credit card services provider in contract dispute with major software company.
Successfully represented individual officers and owners of venture capital firm in employment discrimination disputes with former employees. One case resulted in arbitrator finding no discrimination by clients, and the other case resulted in a favorable settlement for clients.
Successfully represented roofing company in claim made against client by commercial property owner, resulted in case being dropped against client.
Successfully represented individual CEO of company accused of fraud in lawsuit in Hawaii.