We offer free case evaluations, and you owe nothing unless we win. Call before time on your case runs out.
Call Now:
Austin: 512-Hurt-Bad
Dallas: 972-Hurt-Bad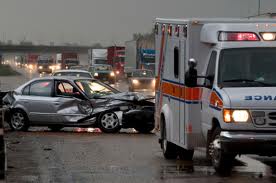 Looking for Irving Personal Injury attorneys? If you have suffered injuries in a car accident which was the fault of the other motorist, you need an attorney who specializes in Irving personal injury lawsuits. At L|T Legal Team, our Irving car accident lawyers are skilled, experienced and capable. We work diligently to protect the legal rights of those who suffer injuries due to the negligence of others. We will use our knowledge and dedicated approach to ensure that you are fairly compensated for costs associated with your injuries.
As experienced Irving personal injury lawsuits attorneys, we urge car accident victims to speak with an attorney before you talk with insurance investigators or adjusters. Why? It is the goal of every insurance company to value your claim at the lowest amount possible. Agents will sympathize with you and act as though they are your best friend, but it's all simply a ploy to get you to settle quickly – and for far less than you deserve. Your Irving car accident attorney will negotiate with the insurance company for a fair settlement, so that you don't have to.
In some cases it becomes necessary to go to court, such as when the insurance company will not agree to a fair settlement. Unfortunately, if you are injured in a car accident that was not your own fault, it is still up to you and your attorney to prove the responsible party is indeed liable. Our Irving car accidents lawyers will investigate the details of the accident, interview witnesses, examine the medical reports and thoroughly analyze the evidence in order to provide you with a strong case.
While car accidents are certainly not the only way that tens of thousands of people are injured each year, they are the most common. When you suffer serious injuries, not only will you face substantial medical costs, but you will likely be unable to work which results in reduced income coming into your household. An Irving personal injury lawsuits attorney will work vigorously to ensure you are fully compensated not only for medical expenses, but lost wages, pain and suffering, even future income if you sustain disabling injuries or will not be able to work for the long-term.
EXPERIENCED IRVING CAR ACCIDENT LAWYERS & IRVING PERSONAL INJURY LAWYERS
Don't let those who are negligent and their insurance companies rob you of what is rightfully yours. If you have suffered injuries in a car crash caused by someone else's negligence, contact the Irving car accidents lawyers at L|T Legal Team. We provide our clients with unsurpassed legal guidance and representation, working to secure the best possible outcome.