We offer free case evaluations, and you owe nothing unless we win. Call before time on your case runs out.
Call Now:
Austin: 512-535-1649
Dallas: 214-484-1930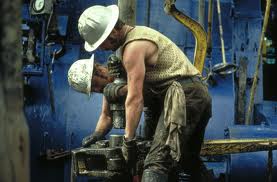 Do you need skilled Irving Construction Accident Attorneys after being injured on a construction site? At L|T Legal Team we provide vigorous, effective legal counsel for those who suffer injuries on the job. It is a well-known fact that those who work in the construction industry are injured far more often than individuals who work in other industries. Our Irving construction accident lawyers offer the experience, skill and dedicated approach necessary to obtain the best possible outcome for our clients.
Most employers buy workers' compensation insurance so that in the event of an accident, employees are compensated for their financial losses. However, our Irving construction accident attorneys know that many times, workers' comp may not cover all of the costs you face as a result of your injury. If a third party is responsible for your injuries, you may want to consider filing a separate personal injury lawsuit for additional damages. You may want to hire a competent Irving construction accident lawyer regardless, as even filing a workers' comp claim can be complicated. If not done properly, you could be denied benefits.
The very nature of the work involved puts construction workers at an increased risk of injury. Heavy machinery and equipment, working on ladders and scaffolding or at otherwise high altitudes, falling structures; there are countless ways that a worker can suffer injuries. Our Irving construction accident lawyers will help determine which parties are in fact liable for your injuries, whether it is the property owner, general contractor, sub-contractor, or even the manufacturer of a piece of equipment that may be defective. Deciding who should be held accountable is not an easy process, which is why it is to your advantage to consult with a reputable Irving construction accident attorney.
NEED HELP FROM EXPERIENCED IRVING CONSTRUCTION ACCIDENT ATTORNEYS?
You may have suffered an injury because of safety violations, a structural collapse or falling debris. At L|T Legal Team we realize that accidents on a construction site can result in serious or even disabling injuries. In some instances, workers lose their lives in these accidents. Family members may consider filing a wrongful death lawsuit in this situation. Brain and spinal cord injuries, broken bones and disabling crush injuries are common in construction site accidents; it is critical that you speak with a competent Irving construction accident lawyer.
If you have suffered injuries in the course of performing your job duties on a construction site, contact the Irving construction accident attorneys at L|T Legal Team today. We provide unparalleled legal guidance and representation to every client, giving you the personal attention you deserve.