We offer free case evaluations, and you owe nothing unless we win. Call before time on your case runs out.
Call Now:
Austin: 512-535-1649
Dallas: 214-484-1930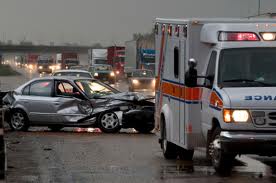 Searching for an Injury Lawyer in Forth Worth? Consider L|T Legal Team to represent you against the insurance companies. When you have been harmed or lose someone you care about in the automobile or workplace accident, you can rely on us to travel far beyond the call of duty to serve you and your rights.
Our experienced injury lawyers in Fort Worth possess around 60 years combined experience in helping injured parties hurt by neglect. We pride ourselves on our reputation of ensuring our clients receive just compensation for their injuries. Operating out of Dallas, but serving the Forth Worth area, our lawyers travel to injured persons throughout Texas to go over their personal injury claims. Because we choose to focus on personal injury, workers compensation and wrongful death we are able to offer individualized and specialized representation to our clients and their families.
Why Choose a Forth Worth Injury Lawyer from L|T Legal Team?
With so many Forth Worth Personal Injury Law Firms out there, how do you know who to choose to represent your case? Here at L|T Legal Team we have successfully represented thousands of cases involving a wide range of accident types. We have handled cases involving trucking, bicycle, pedestrian, and of automobile accidents. We also handle medical malpractice, slip and fall accidents, and workers compensation claims. No matter how you were injured we put our experience and knowledge to work in order to obtain just compensation and lost wages after you have been injured in an accident.
Again, if you or a loved one have been injured in an accident, call the Forth Worth Personal Injury Attorneys at L|T Legal Team today at 972-HURT BAD or 214-484-1930 for a free consultation. And remember, you don't owe us any fees or litigation expenses unless we win. Let us help you get the compensation you deserve.