We offer free case evaluations, and you owe nothing unless we win. Call before time on your case runs out.
Call Now:
Austin: 512-535-1649
Dallas: 214-484-1930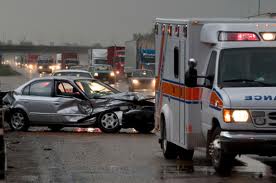 Seeking an injury attorney in Fort Worth? L|T Legal Team is dedicated to protecting the citizens of Texas against the unfair and underhanded tactics used by many insurance companies and corporations that put profits before employee safety. Our number one goal is to make sure you are treated justly and receive the compensation that you deserve. We specialize in the following practice areas:
Automobile Accidents
Trucking Accidents
Medical Malpractice
Workplace Injury
Pedestrian Accidents
Every person in Texas that has been hurt or who has had a family member or loved one killed by another person's carelessness or neglect deserves rights. After a severe crash you or your family could possibly be dealing with severe negative consequences, like lost wages, hospital bills, pain and suffering or the loss of a loved one. The wrongdoer needs to be held accountable and you and your household need to be safeguarded against future expenses that will result due to the accident. The purpose of each personal injury attorney in Fort Worth and each member of our outstanding staff at L|T Legal Team is to protect your rights and ensure that you and your family receive the compensation that you deserve.
Ready to Start Looking for Injury Attorney in Fort Worth?
Just give a Fort Worth personal injury attorney at L|T Legal Team a call today to a free consultation. We are available 24 hours a day to answer your calls. You can also fill out our Case Evaluation form and we will get back to you shortly after looking it over. Don't delay any longer, let our personal injury attorneys lessen your stress by dealing with the insurance companies on your behalf.