We offer free case evaluations, and you owe nothing unless we win. Call before time on your case runs out.
Call Now:
Austin: 512-535-1649
Dallas: 214-484-1930
How do you get your accident report? The best place to start is by calling us. As experienced Dallas and Austin car wreck attorneys, we have obtained accident reports throughout the state of Texas. As such, we can save you the time and effort needed to get the accident report. If you decide to get the report on your own, each police department and sheriff's department have their own procedures, but below are some general rules and links that can help you.[/vc_column_text][vc_column_text]
Information You Will Need To Get the Car Accident Report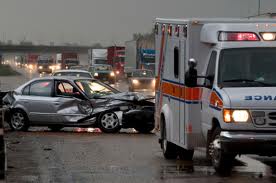 At the scene of the car accident, the investigating officer should have provided you with an incident number/accident report number. This number is all the information that you need to get the crash report. If you do not have this number, you are still able to get the report, but Texas law requires that you have two of the following pieces of information:
Date of the car accident
Location of the car accident
Name of the driver or drivers involved in the car accident
Of course, you will also need to know what police department investigated the accident so that you can request the accident report from the appropriate entity. Depending on the police department that investigated the Texas car accident, you must either mail in or personally deliver a request to obtain the report. There is typically a small charge for the crash report, and reports generally are not available until a week to ten days after the accident. The standard form accident report can be viewed here.
Important Links
The internet links below should greatly assist you in locating and acquiring the police report from your Texas car accident. One thing that is important to remember- police reports are not always accurate. If you feel the investigating officer improperly concluded that you were at fault in the car accident, we may be able to help you. Call the Austin and Dallas personal injury attorneys at 214-484-1930.
State of Texas Car Accident Reports
Dallas County Car Accident Reports
Travis County Car Accident Reports
Tarrant County Car Accident Reports