We offer free case evaluations, and you owe nothing unless we win. Call before time on your case runs out.
Call Now:
Austin: 512-535-1649
Dallas: 214-484-1930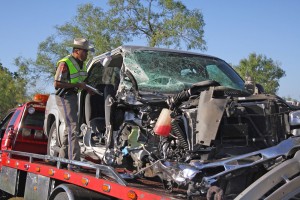 Seeking Fort Worth Car Accident Lawyers after being injured in a crash? Being injured in a car accident is a difficult and scary situation to be in. This is especially so when the accident is due to the carelessness or neglect of the other party. Not only are you injured, you also have to deal with expensive hospital bills and missed work.
Even with insurance it can be impossible to afford all of the expenses related to injuries sustained in a car accident. Some injuries, such as traumatic brain injury or spine injury, can have a serious effect on the rest of you and your family's life. Your future earning potential may even be negatively impacted.
In Texas you are entitled to compensation for pain and suffering, medical bills, lost wages and lost future earning potential if it can be proven the other party was at fault. Don't spend the rest of your life suffering the consequences of another driver's carelessness or neglect. Give our Fort Worth Car Accident Lawyers a call today at 214-484-1930 for a free consultation.
Fort Worth Car Accident Lawyers at L|T Legal Team Help Ensure Your Rights are Being Protected
The personal injury lawyers at L|T Legal Team will be able to take care of proving negligence and receiving compensation for your injuries while you focus on getting well. We know how hard and stressful life can be after a serious injury, which is why we practice compassion as well as the law.
If you or a family member has been seriously injured in a car accident do not hesitate to give our car accident attorneys a call. Our consultations are always free and you don't have to pay us unless we win.