What should I expect during a hearing before an administrative law judge?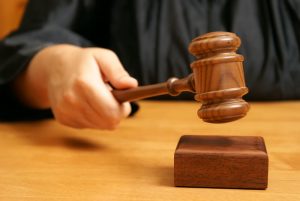 Having a hearing before an administrative law judge (ALJ) gives a claimant their best chances of a successful appeal. This is because the ALJ takes a fresh look at all of the medical evidence, and also consults a vocational expert about employment issues. Claimants can also bring in witnesses on their behalf. These witnesses can give testimony as to a claimant's daily struggles in dealing with pain or medical treatment to help bolster the case.
This step is where it is typically most important to have an attorney. An attorney will help prepare a claimant and any witnesses for what to expect and will be very familiar with the proceeding. Attorneys are very familiar with the types of questions expected from the ALJ, and will prepare the claimant and any witnesses sufficiently for these.
A vocational expert is likely to be present at this hearing. Their job is to assess what jobs the claimant is capable of performing given their physical or mental limitations. This testimony is very important, as the expert's opinion about the claimant's work ability often determines the outcome of the appeal. One should always be prepared to challenge any adverse testimony by this expert through a cross-examination.