How does Social Security review my medical records?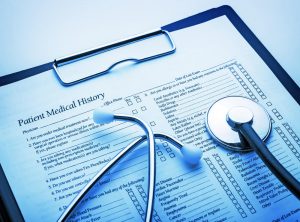 When one applies for disability benefits, they will provide the Social Security Administration with a full listing of conditions and symptoms, as well as a full listing of all doctors, facilities, hospitals, and other providers. They will examine these records to get a complete history of your impairments.
To ensure that the SSA processes your disability application in a timely manner, be sure not to omit any information. Should the application examiner have to look up addresses and phone numbers of doctors, there is a chance they will contact a wrong facility and delay the procuring of the medical records. Be sure not to leave out any doctors as well for this same reason. If the examiner is reviewing your records and finds a reference note to another facility that wasn't mentioned, they will most likely obtain those records too. This can cause a substantial delay, as it can easily take over 30 days for them to receive those records.