How does a claimant prove their disability case with a mental condition?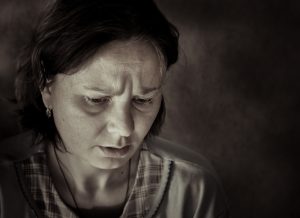 The process for applying for social security disability benefits is the same for having mental and physical conditions, in that both examine how the condition affects the claimant's ability to engage in normal daily activities and work.
Claim representatives will review for signs of a claimant's mental limitations. Mental treatment records should provide a claimant with at least some level of detail on this.
Typically to be successful a claimant will need to exhibit multiple conditions. Claims are rarely approved on the basis of a single condition. This means that one typically needs to have a combination of mental and physical conditions.
A disability examiner will complete a Mental Residual Functional Capacity form (MRFC). This is based on evidence from the treatment records, and indicates a claimant's abilities and limitations in a wide variety of functional areas. It assesses the claimant's ability to understand and remember directions, sustain concentration and persist through tasks, interact socially, and adapt to changes in the work environment
Upon assessment the disability examiner will meet with a mental consultant, who is a member of disability examiner's case processing team. This consultant is typically a psychologist with a PhD or MD practicing as psychiatrist. The consultant will also complete an MRFC form, in addition to a Psychiatric Review Technique Form (PRTF). The PRTF is used to evaluate severity of a mental impairment, and rates the following: whether the claimant has a medically determinable impairment, whether the condition is severe, whether the condition is likely to last 12 months or longer, and whether the condition is severe enough to meet or equal one of the conditions Social Security considers in its list of impairments.
The PRTF is also used by the mental consultant to note the presence of certain psychological/psychiatric characteristics displayed by claimant. Examples of this are memory impairment, changes in personality, mood disturbance, delusions, hallucinations, decreased energy, sleep disturbances, lowered IQ, obsessions, compulsions, changes in appetite, difficulty in concentration, or suicidal thoughts.
Just like an evaluation for a physical disability claim, the approval or denial for a claim for mental disability is evaluated on the following criteria:
Is the condition considered severe?
Will the condition last 12 months or longer?
If the condition is severe, is it severe enough to prevent the claimant rom returning to their former job, or from performing similar work?
Is the claimant's condition severe enough that it meets one of the conditions on Social Security's list of conditions?
If the condition doesn't match Social Security's list of conditions, is it severe enough to make it impossible for the claimant to perform work activity at a level allowing them to earn a substantial or gainful income?