We offer free case evaluations, and you owe nothing unless we win. Call before time on your case runs out.
Call Now: 972-Hurt-Bad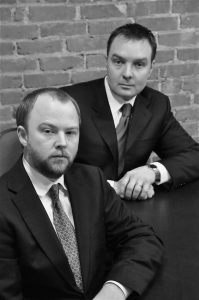 A Dallas TX Personal Injury Attorney from L|T Legal Team will help you when you are the victim of a serious injury. When you have medical bills, lost wages, and pain and suffering from an injury, we will get you the fair settlement you deserve. Many people don't know that their insurance company may owe them more financial support than they receive when they don't work with an experienced attorney. At L|T Legal Team, we make sure our clients are fairly compensated for their injuries and suffering.
No Fee Unless We're Successful
Free Initial Consultations
Experienced Litigators with Successful Track Record
Strong, Dedicated, and Personal Legal Representation
If you have been injured at your workplace, in a public area, or by no fault of your own, you are entitled to financial compensation for your injury. Your insurance company may also be obligated to reimburse you for medical bills and other costs associated with your injury. Our experienced attorneys have a high success rate in litigating personal injury cases for people just like you.
Get a Dallas TX Personal Injury Attorney Today
At L|T Legal Team, we charge no fee unless we're successful in your case. We also offer free initial consultations. When your case is taken by L|T Legal Team, your case will be handled by a lawyer, not a paralegal like many firms. Get the best possible treatment and the respect you deserve for your personal injury. We helped many people in Dallas when they are injured, and we can help you too.
Get the legal representation you need from the best attorneys and lawyers in Texas. Call us today.