We offer free case evaluations, and you owe nothing unless we win. Call before time on your case runs out.
Call Now: 214-484-1930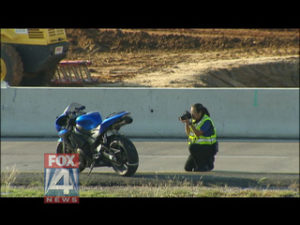 A Dallas Motorcycle Accident Attorney from L|T Legal Team Law firm will help you when you are involved in an auto accident. We have the experience and expertise to represent you and litigate successful motorcycle accident, car accident, and personal injury cases. When you work with L|T Legal Team, you'll get the respect and financial settlement you deserve. Call us at 214-484-1930 to set up a consultation.
Get a Dallas Motorcycle Accident Attorney Today
Extensive Legal Experience
Lawyers from the Best Law Schools
Great Record of Litigation Success
If you live in the Dallas – Fort Worth, Texas area, our experienced lawyers will give you a free initial consultation on your case. Work with the best attorneys when you are involved in an accident. Every day, people are taken advantage of by insurance companies when they are the victim of an auto accident. Our lawyers will make sure you get the money you are owned by your insurance company for your medical expenses, motorcycle damages, and pain and suffering. We specifically are well experienced in motorcycle cases and have a high success rate in litigating personal injury and motorcycle accident cases.
The attorneys and lawyers at L|T Legal Team work hard to get every client a fair outcome for their case. Our staff will give you the respect you deserve and work with you to make sure you are treated fairly by the legal system, insurance companies, and hospitals. When you are the victim of an accident, don't try to navigate the insurance bureaucracy by yourself. Work with an experienced lawyer at L|T Legal Team.
Get the legal representation you need from the best attorneys and lawyers in Texas. Call us today at 214-484-1930.