We offer free case evaluations, and you owe nothing unless we win. Call before time on your case runs out.
Call Now: 214-484-1930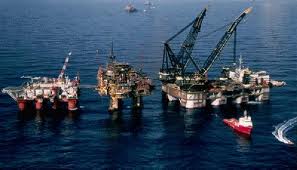 A Personal Commitment To Protecting The Rights Of Gas And Oilfield Workers
Protecting the rights of those injured in oilfield and offshore accidents is personal to Pete Trosclair. Born and raised in Lafourche Parish, only miles from the Gulf of Mexico, the majority of his friends and family work on offshore rigs. Pete's father worked offshore as a tool pusher on an oil rig the majority of his working life until he sustained a debilitating injury while at work. As such, the dangers of drilling and the devastating effects of offshore and oilfield injuries on a family are not a foreign concept to this firm. Being personally affected by oilfield injuries provides added motivation to make sure that those affected by such injuries are adequately and aggressively represented. If you or anyone in your family is injured as a result of an offshore or oilfield accident, let us make sure your rights are fully protected. Call the Maritime and Oilfield injury attorneys at Lovins Trosclair today at 214-484-1930. All initial consultations are free, and you owe us nothing unless you recover.
The Inherent Dangers Of Working Offshore And In Oil And Gas Fields
On the job injuries and deaths are a common for workers in the oil and gas industry due to the inherent dangers of the job. Workers in the Gulf of Mexico, along the coasts of Louisiana, Mississippi, Texas, and Alabama, and in the oil and gas fields in Texas, Oklahoma, Arkansas, and North Dakota, are constantly exposed to dangerous work conditions. Roughnecks, derrickmen, drillers, offshore workers, seaman, and dockworkers all too often suffer injuries caused by dangerous conditions on rigs, platforms, spars, tankers, jack-up rigs, crew boats tankers, barges and other vessels. Gas explosions, dangerous equipment, faulty safety equipment, the negligence of other workers, and shortcuts taken by companies that put profits over safety frequently result in death or leave oilfield workers with life altering injuries, such as back or head injuries, broken bones, amputations, and burns.
As The Oil And Gas Industry Expands So Do Injuries
The recent boom in the domestic oil and gas production has not been without significant costs. Since 2007, approximately 663 oil and gas field workers have been killed nationwide. Gas and oil field workplace deaths in Texas alone account for 40% of these workplace fatalities. The number of severe injuries is also on the rise. According to a Houston Chronicle investigation, in 2012, 79 gas and oilfield workers lost limbs, 82 workers were crushed, 92 suffered burns, and 675 suffered broken bones. In North Dakota, there were only 164 oil field injury claims in 2008, but North Dakota oil field injury claims rose to 747 in 2010 and approximately 1900 for the 2011 fiscal year, with the majority of these oil field injuries occurring in McKenzie County.
What is the cause on this increase in deaths and injuries? Outdated equipment, green employees, careless employers, and poor regulation all seem to be causes of the dramatic increase in oil field injuries and deaths. For starters, the boom in oil and gas drilling has resulted in increased demand leading to untrained and inexperienced workers at the jobsites. Also problematic is oil and gas companies not enforcing appropriate training and safety protocol, instead putting immediate profits over the health and safety of their employees. One additional factor that leads to these deaths and injuries is a lack of government oversight. It has been over twenty two years since the federal government has implemented safety standards for onshore oil and gas drilling. Moreover, the state of Texas has only 95 OSHA inspectors for all of its drilling sites, and many of these inspectors lack the experience necessary to properly do their jobs as well as lack the authority to shut down dangerous wells before personal injuries happen. Government oversight has gotten so bad that many of the worst safety violators in oil and gas drilling are not listed on OSHA's Severe Violator Enforcement Program, the sole intent of which is to shine a light and bring pressure on the worst safety offenders out there. Yet, drilling companies with as many as 5 fatal injuries and dozens of other severe injuries over the last three years are nowhere to be found on this list.
So what we have here is a recipe for disaster, which has led us to a drastic increase in injuries and deaths in our oil an gas fields:
Green Workers:

Oil and gas industry saw a 23% increase in employment between 2009-2012.
A large portion of these new employees had little to no prior drilling experience.
These workers work 12 hour shifts for two weeks in difficult environmental and physically exhausting conditions.

Lack of Government Oversight:

According to the Houston Chronicle Investigation, none of the six oil and gas companies that reported 10 or more fatalities to OSHA over the period from 2007-2012 are listed as severe violators.

Shoddy Business Practices

Companies are pulling mothballed rigs back into use due to demand despite having subpar equipment and lack of safety equipment
Smaller oil and gas companies are not implementing safety and health protocols due to costs.
Companies are working inexperienced workers harder over longer hours with less training.

Fatalities:

138 Oil field workers died last year, which is a 100% increase since 2009.
2012 saw the highest fatality rate for oil and gas workers since records were taken.
Average death rate per industry is 3.2 deaths per 100,000 workers. The oilfield death rate is 8 times higher.
In Texas alone, 8 companies reported 3 or move fatalities since 2007
In the Eagle Ford Shale, 7 gas field workers died last year alone.
Crowded roads in places like North Dakota and South Texas due to the sudden increase in drilling operations inn the Bakken Shale and Eagle Ford Shale will continue to lead to increased trucking accidents. Our trucking accident attorneys are ready to help if you have been injured in a trucking accident due to the dangerous road conditions caused by the rapid increase in drilling activities.
We Represent Injured Gas And Oilfield Workers Throughout The United States
We represent injured oil field workers throughout the United States, including Texas, Louisiana, Arkansas, Mississippi, Alabama, Oklahoma, and North Dakota (including McKenzie County). Call us today at 214-484-1930 for a free consultation so that we can discuss your rights.
The Jones Act and other maritime laws establish the rights of offshore workers who are injured or killed due to dangerous work conditions. Many state laws and federal regulations also protect injured land based gas and oilfield workers. The Jones Act and Oilfield attorneys at Lovins Trosclair are prepared to take on the oil and gas companies, shipping companies, and their insurance companies to protect the legal rights of injured individuals and their family members. If you or a family member has been seriously injured or killed while working offshore or in an oil or gas field, contact us immediately for a free consultation. Let us start working to make sure you get the compensation you deserve.
Call us today at 214-484-1930.