We offer free case evaluations, and you owe nothing unless we win. Call before time on your case runs out.
Call Now: 214-484-1930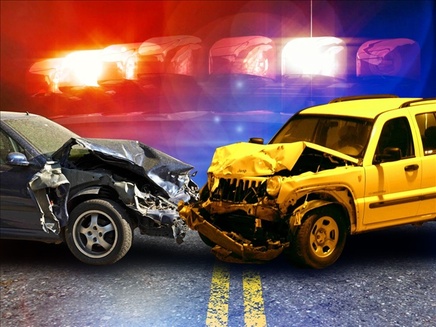 If you need info on Dallas Injury Lawsuits, L|T Legal Team offers exceptional legal guidance and representation. There are countless types of accidents that can result in serious or even life-threatening injuries. The costs associated with these injuries can be devastating, depending upon the circumstances. Those looking to file an injury lawsuit in Dallas can depend on our firm for the dedicated approach, skill and experience necessary to secure the best possible outcome.
Some examples of accidents and/or negligence that may result in serious injuries include:
Car accidents. Thousands of car accidents take place every single day; some escape with minor injuries, while others are fatal.
Motorcycle accidents. Drivers of motorcycles often drive recklessly, but other motorists also tend to ignore motorcycles – this type of behavior can result in serious accidents.
Construction accidents. Of all of the workplace injuries, more occur in the construction industry than any other industry. While workers' compensation typically pays for some of the damage, you may want to consider a Dallas injury lawsuit if third parties may be held liable.
Defective products. Manufacturers and distributors are often negligent, leaving consumers at risk of injuries through the use of their products.
Slip & fall injuries. Property owners/managers are responsible for maintaining safe properties; when a premises is dangerous and without warning, resulting in a slip and fall, an injury lawsuit in Dallas may be in order.
Dog bites & attacks. Some breeds of dogs are aggressive; other times, a dog may simply be allowed to roam without restriction, resulting in a serious bite or attack that may leave the victim severely injured.
Premises liability. When you have been injured on a property or premises on which owners are liable for the safety of guests, customers or trespassers, you may have grounds for a Dallas injury lawsuit.
Workers compensation. Workers' compensation guarantees workers medical expenses and lost wages are covered, however when third parties are involved, you may be eligible for additional compensation.
Truck accidents. These accidents account for some of the most serious and deadly injuries, as the average vehicle is no match for these massive trucks. If you sustain injuries, consider a Dallas injury lawsuit seeking the compensation you deserve.
Catastrophic injuries. Those who have sustained catastrophic injuries often face substantial and long-term expenses. Catastrophic injuries include brain, burn, amputation and spinal cord injuries.
Wrongful death. Wrongful death covers many areas. When an individual dies due to medical malpractice, or a loved one dies following a car accident in which another party was at fault, there may be grounds for a Dallas injury lawsuit.
Brain injuries. Brain injuries can be traumatic, and often life-altering. Car accidents, falls, any type of accident that causes significant impact to the head can result in a brain injury.
Spinal & spine injuries. Spinal cord or spine injuries can leave individuals permanently disabled, and are caused by trauma rather than disease. An individual may become paralyzed, or require long-term rehabilitation.
Bicycle accidents. Motorists often feel that those who choose to ride bicycles have no rights when it comes to the road; this attitude often leads to accidents. If you have sustained injuries in a bicycle accident, consider a Dallas injury lawsuit to protect your legal rights.
Bus accidents. Accidents involving buses happen frequently. Whether you sustained injuries in a school or transit bus accident, were walking and struck by a bus, or involved in a car accident in which the bus was at fault, you may be entitled to compensation of costs associated with your injuries.
Pedestrian accidents. Pedestrians may suffer injuries due to driver negligence; a motorist may ignore a crosswalk, or strike a pedestrian while under the influence. By filing an injury lawsuit in Dallas, your attorney will seek the compensation necessary to cover costs related to your injuries.
Vehicle rollover cases. While it is well known that SUV's tend to rollover easily, the manufacturer may be at fault. Vehicle rollover accidents are not always the fault of the driver.
Boating accidents. There are several factors that may lead to a boating accident involving boats, jet skis and other personal watercraft. The driver of another boat or watercraft may have been driving recklessly, or under the influence of alcohol or drugs. Consult with a lawyer to determine if you may have a Dallas injury lawsuit.
Burn, explosion & fires. Burns and other serious injuries can result when involved in an explosion or fire – even fatal injuries. Flammable fabrics, chemicals, electrical fires, explosions in the workplace; there are endless situations in which an explosion or fire may occur, resulting in devastating and disfiguring burns.
Amputation injuries. The loss of a finger, toe, leg or foot are examples of amputation injuries, which may result from a car accident, dog bite, pedestrian or motorcycle accident or even defective products. You may consider filing an injury lawsuit in Dallas if you have suffered an amputation injury due to negligence.
Premises liability. Schools, retail establishments, even homeowners are required to maintain safe property. When you suffer a traumatic injury or injuries sustained in a slip and fall, the property owner may be held liable.
Pool accidents. Unfortunately, people drown in swimming pools every day – and it is particularly tragic when the victim is a young child. When a private pool, water park, motel, hotel or other location fails to restrict areas, provide supervision or otherwise maintain the area properly, you may have grounds for a Dallas injury lawsuit.
Uninsured motorists. Being involved in an accident caused by an uninsured motorist can be a real headache. You may have uninsured motorist coverage to protect yourself against this type of accident, or you may not. It's best to consult with an attorney in this type of situation.
ATV & dirt bike injuries. ATV's and dirt bikes are certainly fun, but they also put the rider and others at risk of serious injuries. Those who ride these vehicles often take risks; driving too fast, driving in a reckless manner, etc. can result in serious injuries. Contact an experienced attorney to learn whether you should file a Dallas injury lawsuit.
Defective tools. Nail guns, power or circular saws, jack hammers, a cutting torch – all of these tools can lead to serious injuries, particularly if they are defective. Designers, manufacturers and sellers are responsible for ensuring that their tools are safe. If injured by a defective tool, you may be eligible for compensation.
Home accidents. Accidents can take place in the home, whether a fire breaks out or a defective product causes injury. Because an accident takes place in your home does not necessarily mean that it is your fault – you may have grounds for an injury lawsuit in Dallas in some situations.
School & playground. Bullying, unsafe playground equipment and unsupervised roughhousing can all lead to injuries at school or on the playground. You may be entitled to compensation of costs related to the injuries your child sustains if school officials are negligent.
Amusement parks. Amusement parks are filled with fun, but they can also be filled with danger. Amusement park rides can put individuals at risk of serious or even fatal injuries. Structural damage, mechanical failure, even a negligent operator can result in disaster. You may have grounds for a Dallas injury lawsuit if you or a loved one have suffered injuries while visiting an amusement park.
NEED ASSISTANCE PURSUING DALLAS INJURY LAWSUITS?
If you or a loved one have sustained any type of injury due to the negligence of another party/parties, contact the Dallas injury lawyers at L|T Legal Team today. We offer effective, vigorous legal representation, seeking the full compensation you deserve for your injuries.