We offer free case evaluations, and you owe nothing unless we win. Call before time on your case runs out.
Call Now: 214-484-1930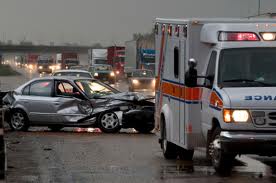 At L|T Legal Team, our Dallas Accident Lawyers provide clients with unparalleled legal representation. In the United States, a car accident occurs every ten seconds; these accidents leave thousands of people with serious and even fatal injuries. If you or a loved one have sustained injuries in an accident caused by a negligent driver, it is essential that you consult with a capable car accident lawyer in Dallas right away.
While it may seem likely that teen drivers are responsible for the majority of car accidents, adults actually cause most. Our Dallas accident lawyers have the experience, skill and vigorous approach to secure a favorable outcome for our clients. We will investigate the cause of the accident and work diligently to ensure that you receive the full compensation you deserve for costs associated with your injuries.
Some of the factors that lead to serious accidents in Dallas include:
Motorists driving at excessive speed
Motorists driving at slower speed than lowest limit posted
Driving while distracted – texting, eating, etc.
Driving on the wrong side of the road
Driving while intoxicated or under the influence of illegal substances
Driving too fast for road/weather conditions
Failure to use signals, or ignoring traffic signs
An experienced Dallas car accident attorney knows that courts often take these factors into account when determining negligence. When you are involved in an accident caused by the negligence of another driver, you may be eligible for damages for both your injuries, and the damage done to your vehicle.
Without the expertise and legal guidance of knowledgeable car accident attorneys in Dallas, most victims are never awarded the full compensation they are entitled to. Insurance companies deliberately attempt to pay victims less than they deserve, and train adjusters to ensure that you receive only a fraction of what you are actually entitled to. As trusted Dallas car accident attorneys, we know how insurance companies attempt to manipulate victims – and how to ensure that you get the full settlement or jury award you deserve.
NEED ASSISTANCE FROM EXPERIENCED DALLAS ACCIDENT LAWYERS?
We realize that when you are injured and have been through a traumatic experience, it's often easier to simply take what the insurance company or defendant offers. However, the settlement frequently is not enough to cover the expenses you will face because of the accident. A seasoned Dallas car accident lawyer will work aggressively to hold the negligent party accountable for their actions and ensure that justice is served.
At L|T Legal Team, our Dallas car accident lawyers are dedicated to protecting the legal rights of those who are injured due to negligent drivers. Contact us today, and let us provide you with strong, effective legal guidance and representation.