Curtis Graves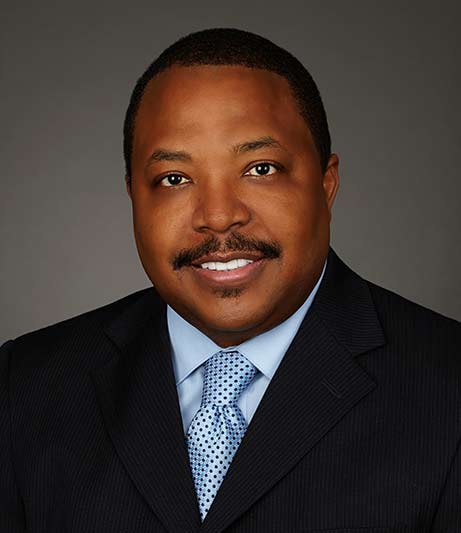 Curtis Graves was born and raised in Brenham, Texas where Blue Bell Ice Cream is made.  Upon graduating from high school, Curtis joined the United States Army Reserves while working and attending college. Curtis attended college at Prairie View A&M University and completed his education at the Thurgood Marshall of School of Law at Texas Southern University.
Before becoming a Social Security disability lawyer, Curtis began his legal career working a year as a law clerk for the Texas Court of Criminal Appeals and then worked a year as a law clerk for United States District Court for the Southern District of Texas. Curtis then began his "Big Law" career for a law firm representing corporations in high stakes commercial litigation matters typically worth tens to hundreds of millions of dollars. Curtis worked his way up to partner in "Big-Law" where he managed the day to day litigation for firm clients. Curtis enjoyed consistent success and regularly achieved positive results for the firm's clients. But Curtis's small-town origins beckoned to him to help real people, and he longed to start his own law practiced as a Social Security Disability lawyer helping ordinary citizens who desperately needed the quality representation that usually only deep pockets could afford.
In 2015, Curtis resigned from his position as a partner and started his own Social Security disability practice. Curtis immediately began to experience success by achieving favorable results for his clients. Curtis consistently obtained benefits for clients who were repeatedly denied benefits at prior hearings or who were turned away by other lawyers. After a couple of years of success, Curtis's name began to circulate in the Dallas community and his disability practice quickly grew to the point to where he could no longer serve clients by himself. In order to help more needy and deserving clients, Curtis sought to partner with other like-minded attorneys to expand the disability practice. As Of Counsel to Lovins Trosclair, Curtis Graves focuses on Social Security disability and commercial property insurance claim disputes.
Education & Military Experience
Prairie View A&M University (B.A. 1993)
Thurgood Marshall School of Law (J.D. 1997)
U.S. Army Reserves (Enlisted 1989-1997)
Court Admissions & Affiliations
Approved Representative before the Social Security Administration
National Organization of Social Security Claimants' Representatives
All Texas State Courts