We offer free case evaluations, and you owe nothing unless we win. Call before time on your case runs out.
Call Now: 512-535-1649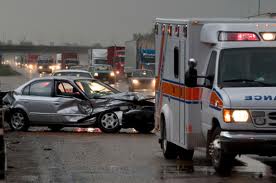 Selecting the right Austin Brain Injury Attorney is a very important step in ensuring you and your family receives compensation due to another's neglect in the case of an accident. Injuries to the brain could possibly be one of the most dangerous and debilitating injuries a person can suffer from. All aspects of our lives are controlled by our brain sending indicators to the rest of the body. When an individual suffers a traumatic brain injury (TBI), many things most of us take for granted in life are no longer possible to achieve without assistance.
Traumatic Brain Injury can be the result of a wide range of accident types, such as:
Automobile and motorcycle accidents
Truck accidents
Workplace Accidents
Pedestrian Accidents
Why Choose an Austin Brain Injury Lawyer from L|T Legal Team to Represent You
Seek the service of a top Austin Brain Injury Attorney at L|T Legal Team today if you or a loved one have been in one of these accidents and suffered from a traumatic brain injury. With more than 60 years combined litigation experience regarding traumatic brain injury and personal injury our attorneys have the knowledge to help ensure you receive the compensation you deserve. Again, if you or a loved one has suffered from a brain injury contact the personal injury attorneys at L|T Legal Team today at 972-HURT BAD or 214-484-1930 for a free consultation.
And remember, you don't owe us any fees or litigation expenses unless we win. Let us help you get the compensation you deserve. Give us a call today to put our skills to work for you.