We offer free case evaluations, and you owe nothing unless we win. Call before time on your case runs out.
Call Now: 512-535-1649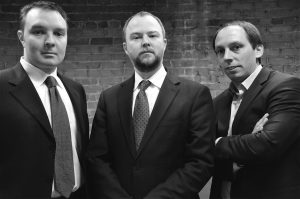 The Austin Injury Attorneys at L|T Legal Team have over 60 years of combined experience helping accident victims recover the compensation they are entitled to. We know how hard and stressful a serious accident can be on you and your family. The attorneys at L|T Legal Team have won significant settlements in the following types of personal injury cases:
Car Accidents
Truck Accidents
Motorcycle Accidents
Wrongful Death
Construction Accidents
L|T Legal Team is known for having some of the most knowledgeable and experienced Austin injury attorneys in Texas. Our experience and skill allows us to obtain the compensation that you deserve after being injured due to another's negligence.
Why Hire Austin Injury Attorneys from L|T Legal Team
At L|T Legal Team you will receive personalized and compassionate help in defending your rights. By hiring us, you will be able to focus on recovery while we focus on getting you the compensation that you deserve. We can help make sure that you medical expenses and property damage are covered while also seeking compensation for lost wages as well as pain and suffering. If you are unable to come to our Law Offices we will come to you.
To learn more about how our The Austin Injury Attorneys at L|T Legal Team can help you after an accident please set up a free consultation by filling out the Case Evaluation form on this page or by giving us a call at 214-484-1930.