We offer free case evaluations, and you owe nothing unless we win. Call before time on your case runs out.
Call Now: 512-535-1649214-484-1930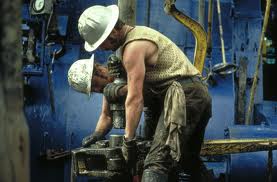 NEED ASSISTANCE FROM AN EXPERIENCED CONSTRUCTION ACCIDENT ATTORNEY OR LAWYER?
At L|T Legal Team, our Austin Construction Accident Attorneys are skilled and aggressive, making us an exceptional choice for strong legal representation. If you or a loved one have been injured in a construction site accident, it is essential that you seek skilled legal counsel. These types of accidents frequently result in severe or even fatal injuries; you must have a construction accident lawyer in Dallas to protect your legal rights and fight for the compensation you deserve.
Injuries occur more frequently in the construction industry than in any other industry, due to the nature of the job. These types of accidents occur almost daily; some workers are lucky enough to escape with only minor injuries, while others may sustain life-altering injuries. A competent Dallas construction accident lawyer will fight aggressively to ensure that you are not under compensated, which is what typically occurs when you settle with the insurance company.
Most individuals who work in the construction industry realize that they are entitled to workers' compensation, but often this is simply not enough to compensate you for costs associated with your injuries. As trusted construction accident attorneys in Dallas, we understand that the losses suffered when you are injured in an accident can be devastating; you may face bankruptcy when the expenses become too much to bear. Depending upon the circumstances and why the accident occurred, you may be entitled to compensation from a third party. Regardless, it is important that you consult with a knowledgeable Dallas construction accident attorney who can help you navigate what is usually a complex process.
Common causes of injuries on a construction site include:
Heavy machinery injuries
Slip and fall accidents
Falls from roofs
Falls from scaffolding or ladders
Falling debris
Defective tools/machinery
There are countless mishaps that may occur on a construction site, resulting in serious injuries. It's also frequently difficult to determine exactly who is responsible, as there are several parties who may be liable in a construction setting. Property owners, general contractors and others may be partially or wholly responsible for the injuries you sustain. When you obtain the services of a reputable construction accident attorney in Dallas, he/she can work to determine the party/parties at fault.
As compassionate Dallas construction accident lawyers, we understand that injured workers often face extended medical treatment, rehabilitation or even in-home care, which can leave you with devastating medical costs. When you have been injured in the workplace, the best solution to ensure that you are fully compensated for medical costs, lost wages, pain and suffering and other damages is to have an experienced construction accident lawyer in Dallas represent you.
Have you or a loved one sustained injuries in a construction accident? Contact L|T Legal Team today. We provide every client with the skill, experience and vigorous approach essential to securing the best possible outcome.