We offer free case evaluations, and you owe nothing unless we win. Call before time on your case runs out.
Call Now: 512-535-1649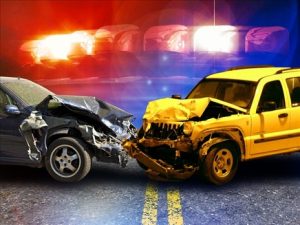 Why should you call an Austin Auto Accident Lawyer following a crash? Hospital bills can be just the beginning of expenses incurred after being involved in a motor vehicle accident. That's one primary reason to call an Austin Auto Accident Lawyer at L|T Legal Team immediately if you're involved in a crash. Another primary reason you need to talk to your lawyer immediately would be to preserve all of your privileges to compensation for damages from the accident.
We don't just represent auto accidents either; here are some of the other cases we have experience with:
Pedestrian Accidents
Worker's Compensation Claims
Wrongful Death
Medical Malpractice
Trucking Accidents
Damages can range from pain and suffering, damage to property, lost pay, medical and hospital bills, to long-term care expenses. If you're disabled partly or fully from a vehicle accident, you will see ongoing expenses, possibly for the rest of your life. Rehab, therapy and transportation are only a couple of added costs which will increase your debts. When the accident leads to death, an Austin Auto Accident Lawyer from L|T Legal Team will stand up for the rights of the family members to get compensation for the untimely and wrongful death of a family member.
Call an Austin Auto Accident Lawyer After an Accident
Local Austin lawyers like L|T Legal Team are great to call after an accident because we are able to come visit you in the home or hospital if required. An attorney can help you acquire a just settlement during negotiations. They understand the courts, judges and the law regarding auto accidents, this allows them to best serve your interests.
If you or a loved one has been injured in an accident, call us today at 972-HURT BAD or 214-484-1930 for a free consultation. And remember, you don't owe us any fees or litigation expenses unless we win. Let us help you get the compensation you deserve. Call today to put our skills to work for you.