We offer free case evaluations, and you owe nothing unless we win. Call before time on your case runs out.
Call Now: 214-484-1930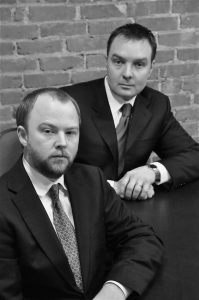 If you are seeking an attorney at law in Dallas then you have come to the right place. The law offices of L|T Legal Team operate throughout the state of Texas representing clients in a variety of different areas. Here are just some of our areas of expertise:
Personal Injury
Workers Compensation
Business Litigation
Medical Malpractice
Oilfield Accidents
Texas's personal injury and workers compensation laws are complex and you need a knowledgeable and experienced attorney fighting for your rights. We can help you through every step of the process, ensuring that your rights are always being protected. You may be entitled to lost wages, paid medical bills, pain and suffering, or future lost wages. Don't let the insurance companies or big corporations take advantage of you. The personal injury attorneys at L|T Legal Team are here to fight on behalf of your rights.
Contact an Attorney at Law in Dallas Immediately Following an Accident
Are insurance companies giving you the run-around? Let L|T Legal Team help you receive your benefits that you are entitled to under the law. Our law offices are conveniently located in Dallas to serve clients in and around the area. We can even come to you! Talk to an attorney at law in Dallas by either filling out the Case Evaluation Form on this page or by giving us a call at 214-484-1930.