We offer free case evaluations, and you owe nothing unless we win. Call before time on your case runs out.
Call Now:
Austin: 512-535-1649
Dallas: 214-484-1930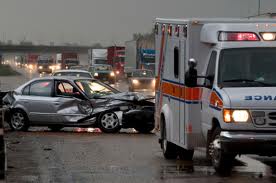 Do you need an Arlington Hit and Run attorney? We have a team of experienced, knowledgeable Texas accident attorneys to handle the claims of those who have suffered serious injuries after a hit and run car accident. Car accidents are so devastating because they can easily result in loss of income (both current and future), sky-high medical bills, decrease in quality of life, as well as pain and suffering. Your well-being is the most important aspect of your case and we will fight to ensure your injuries are justly compensated. Call today to put our skills to work for you.
Besides Hit and Run Accidents we also represent clients in the following areas:
Accidents and Injury
Business Litigation
Mass Torts
If you are dealing with a large corporation or insurance company don't accept a settlement from them without first consulting the legal advice of an experienced attorney. After you've been injured in an accident, you should contact an Arlington Hit and Run attorney as soon as possible in order to ensure that no detail is overlooked in getting you the compensation that you deserve.
Why Hire an Arlington Hit and Run Attorney Following Your Accident?
If you have been hurt in a hit and run accident, Lovins Trosclair has years of experience with personal injury claims in Texas. Our highly experienced and knowledgeable team of lawyers will examine any data involved with the accident, evaluate your specific claim, determine who is responsible for the accident, and then build a strategy towards ensuring you receive the compensation you have a legal right to. Don't hesitate to contact an experienced Arlington Hit and Run attorney today.
Call the lawyers at Lovins Trosclair today at 972-HURT BAD or 214-484-1930 for a free consultation. You don't owe us any fees or litigation expenses unless we win.